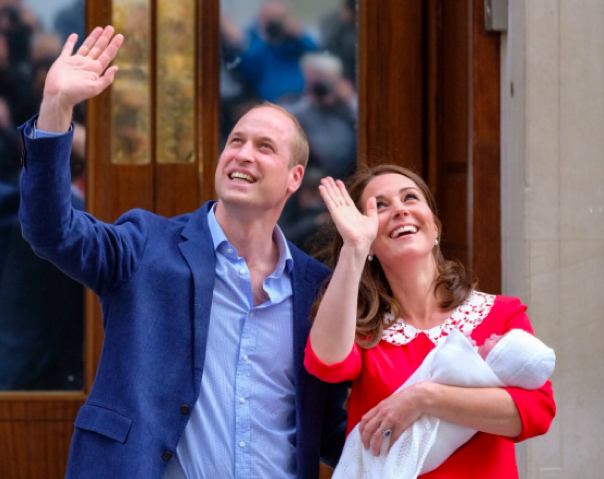 Duchess of Cambridge, Kate Middleton, and Prince William welcomed their third child, a 8lbs 7oz healthy boy, on Monday April 23.
Kate had her baby at the St. Mary's Hospital in London, where she also gave birth to her other two children, 4 year old George and 2 year old Charlotte.
A few hours after the 11:01 AM (London time) birth, she introduced him on the step of the private Lindo Wing, as she did with her other two children, and as Princess Diana did with her children on the same step.
The newborn is fifth in line to the throne, after his grandfather Prince Charles, father William, and siblings Prince George and Princess Charlotte.
George, their first child, is four years old and began school last September. Charlotte, turning three years old in May, began attending nursery school in London in January.
For now, the world is awaiting the announcement of the royal baby boy's name.