24 Years Later: Remembering Kurt Cobain
Jack Goulet, Arts and Entertainment Editor
April 9, 2018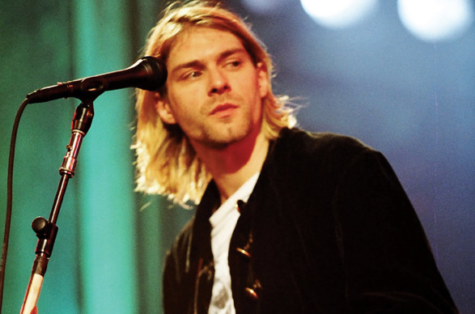 Kurt Cobain's legacy as the rough-toned frontman of the popular 90s band Nirvana lives on even 24 years after his death.
Never a fan of interviews, Cobain was known to give vague answers to questions, simply leaving things up to fan's interpretations. In 1992, he wore a homemade shirt saying, "corporate magazines still suck" for the Rolling Stone cover shoot. Not talking out of turn but not staying quiet, Cobain's statements like, "Wanting to be someone else is a waste of the person you are," and "The duty of youth is to challenge corruption," made him the leader of the 90s grunge rebellion.
Nevermind, Nirvana's second studio album, changed the course of musical history, giving us one of the greatest rock anthems of all time, "Smells Like Teen Spirit." The fuzzed-out guitar and strained yet soothing vocals turned Cobain, musically, into an icon. His style even heavily influenced what people wear today (he was rocking "clout goggles" in the 90s).
Today, Nirvana has 10 million monthly listeners on Spotify, making them the 194th most played artist on the streaming service.
The tragedy of Cobain's death 24 years ago is still largely discussed, yet the three studio albums and accompanying live compilations left behind give us a part of that time to cherish.
Kurt Cobain, emulating his individualistic attitude, once said, "I'd rather be hated for who I am, than loved for who I am not."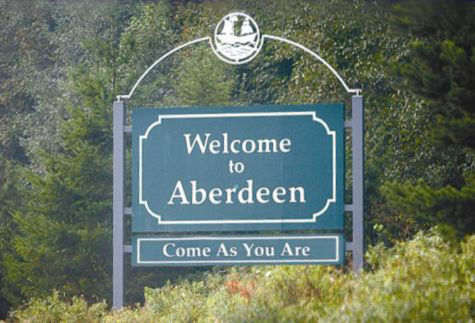 About the Writer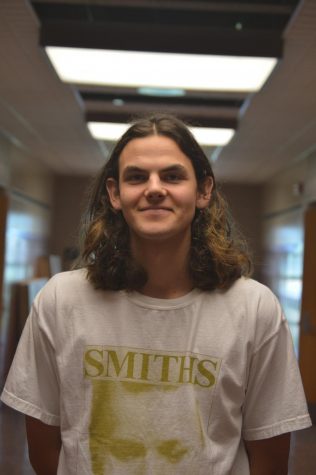 Jack Goulet, News Editor
Jack Goulet is a news editor for the Broadcaster He is a senior at Hershey High School and has been a part of the Broadcaster for three years. Jack also...