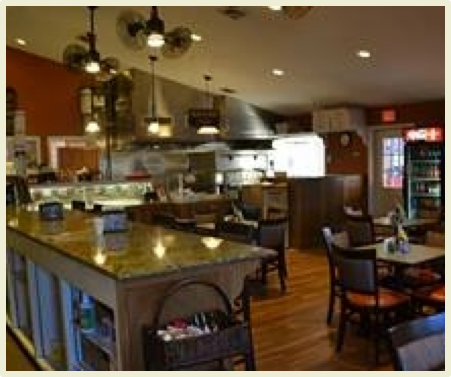 Phillip Arthur's, an Italian cafe, located on Chocolate Avenue is now closed for renovations until Spring of 2018.
The new renovations will include a remodeled interior design and brand new food options.
According to Phillip Arthur's Website, the cafe is "a Hershey tradition specializing in great Italian cuisine since 1935."
It originally offered food including ice cream, salads, subs, and coffee, but in the spring it will begin to serve a full breakfast menu, vegan meals, gluten free options, and brick oven pizza.
"The new renovations will be unique enough to compete with the new construction occurring in Downtown Hershey," said Philip Guarno, owner of Phillip Arthurs.
This will be the first brick oven pizza to come to Chocolate Avenue, and the brick oven pizza will be sold starting at the cost $7 per pie. There will also be an after school special for students after school. A slice of pizza, scoop of ice cream, and soda for $5. The pizzas will also be offered with gluten free crust.
Phillip Arthur's already serves breakfast on the weekends, but they are now expanding their breakfast options.
The full breakfast will be served starting at 7am six days a week with waitress service, and it will feature items like egg sandwiches, omelettes, bacon, home fries, pancakes, acai bowls, and many more classic breakfast foods.
In addition to the new breakfast foods and pizzas, the menu is expanding with diverse options to accommodate allergies and diets. Non-dairy and gluten free ice cream will be served along with the store's classic ice cream. Also, adding to the gluten free options, gluten free rolls will be served. They will also start to offer vegan meals and options.
According to Guarno, "with the remodel, we will always keep our 3S, slices, scoops, and soda, but we will be adding some new items for everyone."
Along with the expanded menu, the new decor will provide a more upscale interior, and it will offer phone chargers for customers to use.
"Phillip Arthur's loves having kids coming in to hangout, and we will keep our comfy interior for students to come get food and socialize," said Guarno.  
Phillip Arthur's is closed on Mondays, and is open Tuesday through Sunday from 10:30 am to 9:00 pm.
Phillip Arthur's is looking forward for a new renovations and menu expansion to come soon. They are expecting for the renovations to be done by early spring, and it will reopen on April 2nd, 2018.