Tarte's Shape Tape Foundation Launch Causes Controversy
Hang on for a minute...we're trying to find some more stories you might like.
Tarte's newest foundation had the beauty community shaking their heads at the shade range.
The Shape Tape foundation launched on Tarte's official website on January 21st, 2018, and the internet has not stopped talking about it. The foundation comes in two formulas, matte and hydrating, and is a follow up to the very popular Shape Tape concealer that came out in 2016. However, people are asking questions about how inclusive the shade range on the product really is.
Tarte took to Instagram to promote the product by posting a picture of the color swatches, but the lack of diversity has people outraged. The 15 colors pictured are for predominantly light skin, with only three selections for people of color. Tarte deleted the picture of the swatches shortly after due to backlash, but later posted an apology on their Instagram story.
According to Cosmopolitan, the apology stated, "We know there is no excuse, and we take full responsibility for launching this way. We lost sight of what's really important in this industry, and for those who feel alienated in our community, we want to personally apologize. We're doing everything in our power to bring those unfinished shades to market as fast as we can, at any cost. We CAN and WILL DO BETTER."
James Charles, a beauty guru on Youtube with two million subscribers, made a review video surrounding the product and criticizing the shade range, saying, "Not only is a launch like this racist, but it's just really stupid… women of color equate for 80% of all money going into the beauty industry, but for some reason, they are still overlooked." The video has 103,000 likes and has the beauty community questioning Tarte's motives.
The foundation hit Ulta stores on February 4th, and Tarte plans to release more colors towards the summertime.
This video released by Tarte shows the different formulas for the new Shape Tape foundation. The video is heavily focused on showing the limited diverse shades when compared to recent launches, such as the Fenty Beauty release, that include many more shades. (Tarte Cosmetics)
About the Writer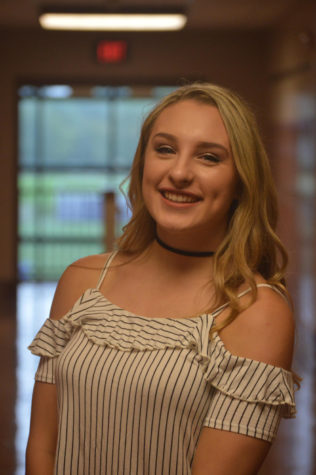 Halle Burk, Layout Designer
Halle Burk is a layout designer for the Broadcaster. She is a junior at Hershey High School and a first year member of the Broadcaster staff. Halle also...