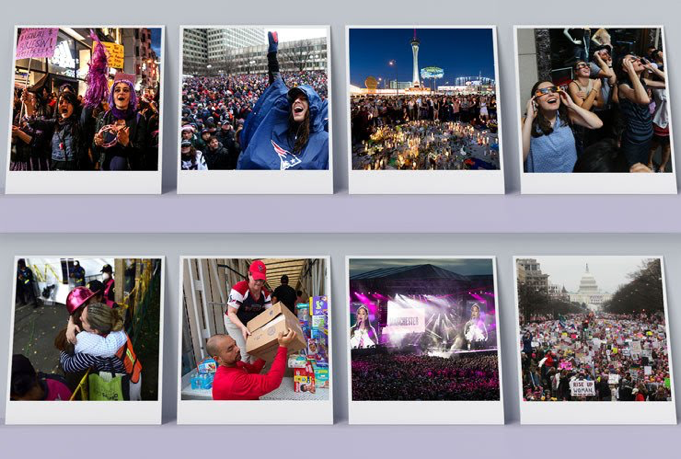 Facebook is helping users reflect on the celebrations and tragedies of 2017.  
The popular social media site found the main keywords mentioned on Facebook between January 1st and November 1st, 2017 to determine the top moments for their year in review.
International Women's Day was the number one most talked about event of 2017. Occuring on March 8, it is a day set aside to honor and celebrate women and their achievements. This past year, more than 165 million people sparked more than 430 million interactions around the world in honor of women, according to Teen Vogue. Users from different parts of the globe took to Facebook to share conversations and posts in celebration.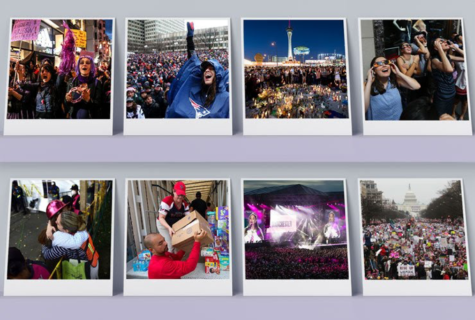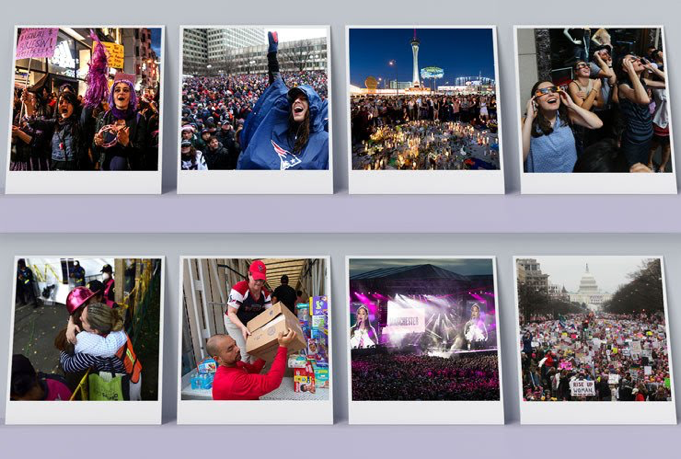 With 262 million mentions, Super Bowl 51 was another event that flooded Facebook's platform, according to the Facebook Newsroom. The championship game provoked conversations relating to the football teams, Lady Gaga's performance, and the top TV advertisements.
Unfortunately, there were multiple tragedies that called for support through Facebook's Crisis Response Tools.
The company reported that the highest number of total interactions on Facebook's Crisis Tools came in response to the earthquake in Mexico in late September of 2017. People used Facebook to inform loved ones of their situation and help others by donating.
Las Vegas's fatal shooting incident was a top mentioned event, and it also drove users to make a change through Facebook. More than 3,300 people offered aid to their community through the Crisis Response Tools on the social media site.
In August, Hurricane Harvey took a toll on Texas and the rest of the gulf coast. In the midst of the devastation, social media users came together on Facebook to raise more than 20 million dollars, making it the biggest fundraising effort for a single crisis on Facebook in 2017.
One Love Manchester was a benefit concert held for the people affected by the Manchester Terror attack. According to Facebook, It raised more than $450,000 and had gained 80 million views on the most viewed video and live broadcast on the site this past year.
Along with its users unifying on-screen, there were multiple Facebook events that allowed for its members to join together face to face.
On January 21, The Women's March in D.C. united over 500,000 people on and offline to protest for women's rights. According to Facebook, It was the largest Facebook event for a single cause in 2017. The company stated, "This single event sparked more than 15,000 other local events to be created in different cities across the globe, bringing millions of people together from over 100 different countries for one of the largest global movements in recent history."
Another large event that connected users all over the world was the total Solar Eclipse in August. It generated more than 20,000 Facebook events in over 80 countries.
Facebook additionally published a feature where users can view their own personalized year in review. The video is comprised of short clips based off of moments from 2017 that the user shared or were tagged in. Individual year in review videos can be found by visiting facebook.com/yearinreview.