On Saturday April 23, many Hershey High School track and field runners competed at Elizabethtown college at the Miller Sports Construction Blue Jay Invitational.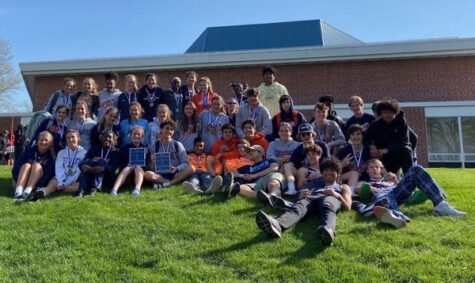 The Hershey Boys dominated the 800m run, with Dillan O'Shell and Timmy Green finishing first and second. 
Along with the 800m win, Dillan O'Shell finished first in the 2000m Steeplechase and second in the 1600m run. 
The Hershey Boys' 4x800m relay team took first place with a lead of over five seconds. 
Justin Rogers (pole vault) and Garrett Burys (discus) both took home first place wins. 
On the girls' team, Soleil Morrison placed first in the 100m and 200m dash. 
Brooke Preputnick placed first in the 800m run, finishing almost 10 seconds ahead of the second place finisher. Brooke also placed first in the 1600m run. 
The Hershey Girls' 4×400 and 4×100 both took first place. 
Anne Gardner (triple jump) and Emily Donegan (pole vault) both took home first place. 
Zoe Simmonds, a freshman on the girls' team, said that "In my experience, running with all these talented ladies is amazing. They know how to step up and go above and beyond."