Broadcaster's gift guide for any occasion in 2021
As the holidays roll around, many family members and friends are occupied trying to find the perfect gifts for their loved ones. It can be very stressful when attempting to find the right kind of presents you hope that they enjoy, especially during this crazy year. Below are the most popular gifts from 2020 for all ages:
1)  3-in-one charging stand
This is the OLEBR 3 in 1 Charging Stand that gives your IPhone, Apple watch, and Airpods a place to charge. This gadget is a best seller on Amazon and comes in the colors black, silver, rose gold, and space grey. This gift is a great addition to any tech gift.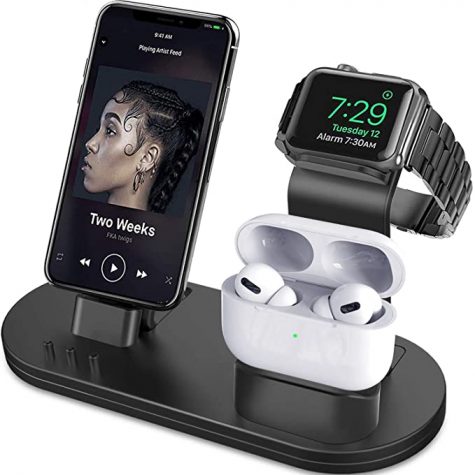 2) Theragun
Ever experience super tight and sore muscles? This elite-level muscle recovery gun is used to relieve tension, knots, and muscle cramps to get you back and recovered. Therabody provides theraguns in multiple sizes depending on which would better suit you.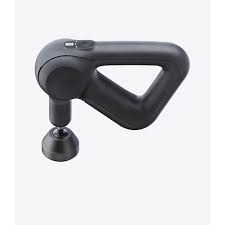 3) REVLON One-Step Hair Dryer And Volumizer Hot Air Brush
The Revlon One-Step Hair Dryer and Volumizer is designed to deliver volume and a shimmering shine to hair of all types. It is a perfect gift for all the beauty lovers out there and is rated the #1 best seller on Amazon. This hair dryer can turn wavy hair straight and give a touch of voluminous flips in just less than 30 minutes. It comes with a selection of hair brush bristles,  heat, and speed settings designed to give the user a choice in how they would like to style their hair.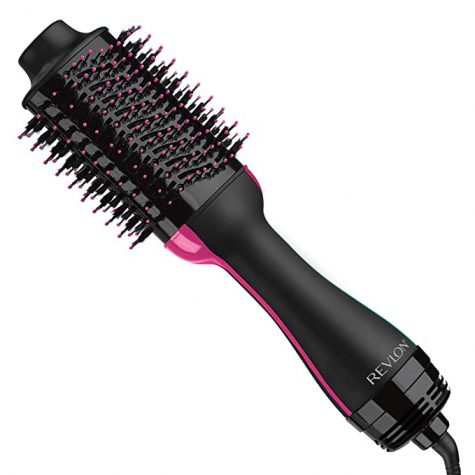 4) Ninja Fit Personal Blender
Ever need a quick and easy to-go snack? The Ninja Fit personal blender is known for creating  fast and easy single-serving smoothies or any creations of your choice. It comes with tight travel lids as well, so you can carry it with you on-the-go. Just plop in the ingredients you need to create your meal, twist your lid on, and turn it face down into the blender to get it blended into a perfect consistency.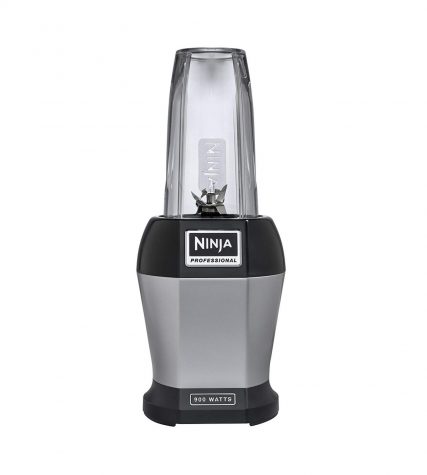 5) Gravity Blanket
What better gift than the cozy Gravity Blanket that will keep you comfortable during these stay-at-home times. This weighted blanket is made to reduce stress with its hug-like effect, improve sleep quality, and it has a soft breathable fabric that comes in many colors. This is not only Gravity's best seller, but it is rated the #1 most popular weighted blanket in the world.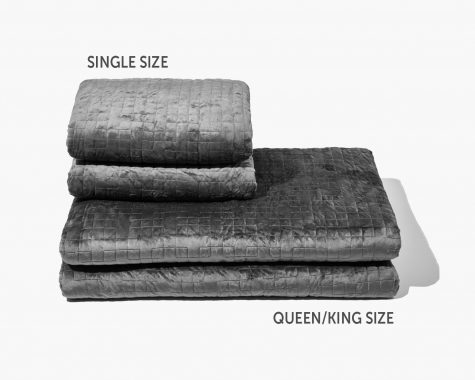 About the Writer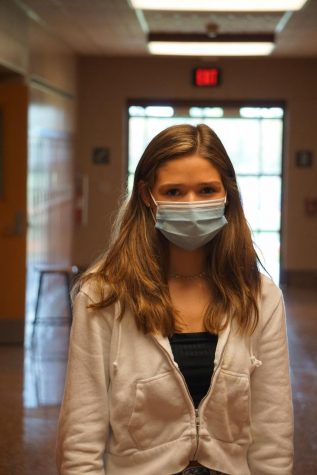 Brooke Preputnick, Reporter
Brooke Preputnick is a sophomore reporter for The Broadcaster. This is her first year writing for The Broadcaster. She enjoys running, hanging out with...