TikTok trend turns third string quarterback into internet sensation
Trace McSorely was quickly forgotten in the minds of everyone but Ravens fans, until David James, a Pennsylvania high school student or @sorely_yt on tik tok, made a video including a song about Mcsorely.
People started using this audio jokingly when all of a sudden it took off.
These videos usually start with a video of Ravens starting quarterback, Lamar Jackson, telling their head coach John Harbaugh he wants to move positions or quit. Harbaugh usually follows up by saying that he doesn't care and he knows who to start as well as slandering Jackson. After that, the catchy song starts and highlights of Mcsorely's first preseason game against the Philadelphia Eagles starts playing. Occasionally people will incorporate themselves playing with McSorely in the video game Madden 21.  
Pennsylvania high school student David James had been a fan of McSorley's for a while. When Penn State football returned to national prominence a few years ago, the undersized, overlooked quarterback became James' favorite player. On September 30th, James was playing Madden 21 with McSorley on his Pittsburgh Steelers Ultimate Team. Then inspiration struck.
There was only one way James knew to express the grandeur inspired by McSorley's digital avatar: mashing together the instrumentals of Coolio's "Gangsta Paradise" with the catchy hook to "Trace McSorley," a rap song popularized in Penn State by a former student. And there was only one "Madden" montage James deemed it worthy of: play after play of McSorley and the Steelers scoring with ease on the virtual Ravens defense.
James needed just an hour to finish the project. When he shared the video on a Wednesday afternoon on his TikTok account, James forseed it doing well. He already had a respectable audience, with well over 20,000 followers accustomed to NFL and "Madden" memes. Later that day James checked on the video-sharing app. He had 1,000 new followers, and the McSorley video already had 100,000 views.
As Lamar Jackson led the way for the Baltimore Ravens to an easy win Sunday over the Washington Football Team, McSorley was going viral. When Harbaugh took Jackson out to preserve his health. Fans hoped that the Ravens head coach would put in McSorley; however, that hope was short-lived.
James' video had spread like wildfire, reaching even the NFL's official social media channels. On Saturday night, the league's official TikTok account shared its own take on the video trend, sampling James' remixed audio in a video that explained that, no, Kansas City Chiefs MVP and most recent Super Bowl champion, Patrick Mahomes, was not the NFL's most popular quarterback; in fact, it was McSorley. 
The looping clip had heavy traffic. Nearly a month later, it had been viewed over 3.8 million times, more than any other NFL video in quite a while. 
James' original video has surpassed 2 million views, and his original sound has been used for nearly 10,000 videos, almost all of them having the same or similar plot. 
The YouTube audience for "Trace McSorley," is now easily the most popular song for rapper Matty Fresh's small catalog. The views have more than tripled since the video's release.
Even the song's inspiration himself has seen it. On Sunday, McSorley retweeted the Penn State football team's shout-out to its former star quarterback. "Trace McSorley blowing up on TikTok??" @PennStateFball wrote in a message that included the NFL's TikTok video. "Nbd." No big deal.
About the Writer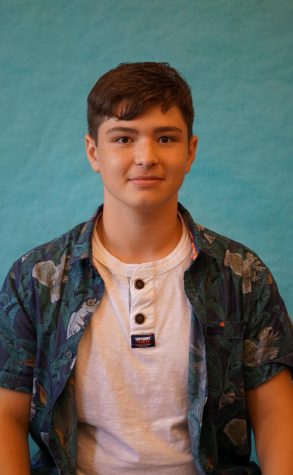 Tanner Waxman, Reporter
Tanner Waxman is third year reporter for  The Broadcaster, he is a senior who enjoys watching the Minnesota Vikings, wrestling, and editing videos.