Ways To Get Fit During Quarantine
As the coronavirus continues to grow exponentially, people across the globe are suffering social, economical, and health impacts. Different types of stay-at-home orders have been implemented all across the country due to the COVID-19 outbreak, meaning no gyms, trainers, or any workout tools away from home. Contrary to popular belief, now is the perfect time to kickstart your health and fitness journey and finally deal with those New Year's resolutions you've been putting off. The World Health Organization recommends at least 150 minutes of moderate-intensity or 75 minutes of vigorous-intensity physical activity per week, or a combination of both, and this can still be achieved. Although the pandemic requires us to participate in social distancing guidelines and self-isolation, this shouldn't prevent us from maintaining (or developing) an active, healthy lifestyle. Below are some guidelines regarding how to get fit during quarantine.
1- Find an online workout program.
There are plenty of options out there when it comes to workout programs or videos. Some that have been especially popular during this quarantine come from social media influencer and YouTuber Chloe Ting. She has many free workout programs for anyone who wants to participate, that being beginners, intermediates, or workout experts. These programs with schedules and links to each workout video can be found on her website.
2- Walk your pets.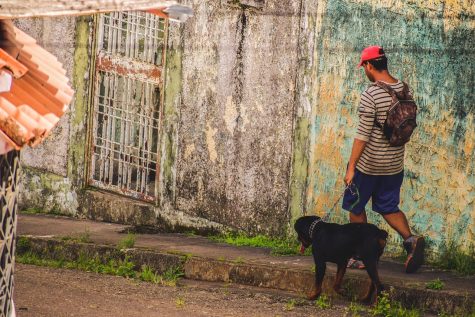 Whether in or out of quarantine, many pets always need exercise. With the recent shutdowns across Pennsylvania and the rest of the nation, you now have even more time to give your furry friend a chance to get outside and walk around. While giving your pet it's necessary exercise, you will also benefit from walking, and it may not even feel like you're working out. It will leave you and your pet happy and healthy. Experts at the Victoria State Government in Australia say that benefits from walking include improved cardiovascular fitness, lower blood pressure, stronger muscles and bones (built up by walking regularly), and decreased stress for both you and your pet. This could be a perfect way to start or end your day, and ease into your fitness journey. 
3- Yoga.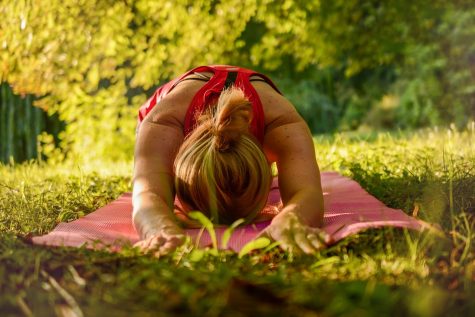 In these stressful times, yoga is a great way to get fit and calm simultaneously. With more time at home because of quarantine, now would be the perfect time to explore and possibly adopt yoga into your daily routine. Yoga provides many mental and physical health benefits. According to Harvard Health, Yoga is known for its ability to soothe tension and anxiety in the mind and body, but it can also have an impact on a person's exercise capacity. A recent study showed that after eight weeks of practicing yoga at least twice a week for a total of 180 minutes, participants had greater muscle strength and endurance, flexibility and cardio-respiratory fitness. It is safe to say that yoga is a great way to stay in tune with mind and body while also providing physical benefits relating to exercise.
4- Exercise outside.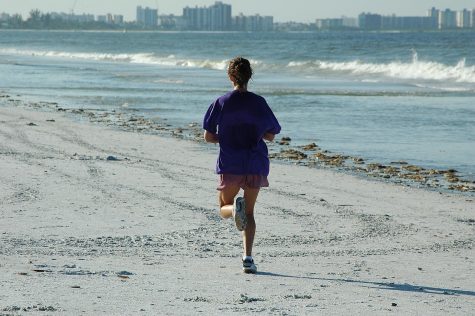 Although restricted, getting outside is still allowed, and it may even boost your drive to workout. As summer months are approaching, it's important to take advantage of the nice weather to come. While abiding by social distancing guidelines, exercises like biking, walking, hiking, and running outside can be more interesting than doing workouts within the walls of your home. Finding new paths and trails can also increase your desire to workout. Places like the Penn State Hershey Medical Center Trail in Hershey, Hawk Rock in Duncannon, and Governor Dick in Manheim are all great places near here to explore during quarantine. Working out outside also poses some health benefits. Exercise outdoors in the sunshine naturally increases serotonin, a hormone that affects your mood. And exercise itself produces endorphins, another feel-good hormone that boosts your mood and reduces pain. It also challenges your body and can lead to better results in the big picture when it comes to your fitness journey.
5- Create and maintain a routine.
It is extremely important to find types of workouts that challenge you, but still make you want to workout. When you begin working out each day for a long duration of time, it will eventually become embedded into your daily routine. While it is important to still give your body time off and rest days, know that consistency in fitness is key to results. Not every workout that your friends or peers do will be for you. Take this extra time in quarantine to find a workout routine that suits you and that you will stick to. Only then will you truly see the payoff of getting fit.
About the Writers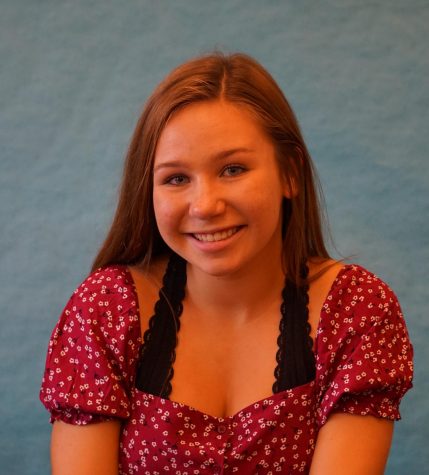 Mallory Gillespie, Video Editor
Mallory Gillespie is a video editor for the Broadcaster. She is a junior at Hershey High School and a second year member at the Broadcaster. Mallory also...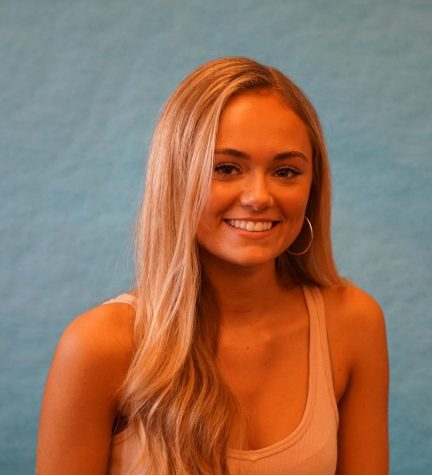 Claire Strucko, Reporter
Claire Strucko is a reporter for the Broadcaster. She is a Senior at Hershey High School and is a third year member of the Broadcaster. Claire also enjoys...