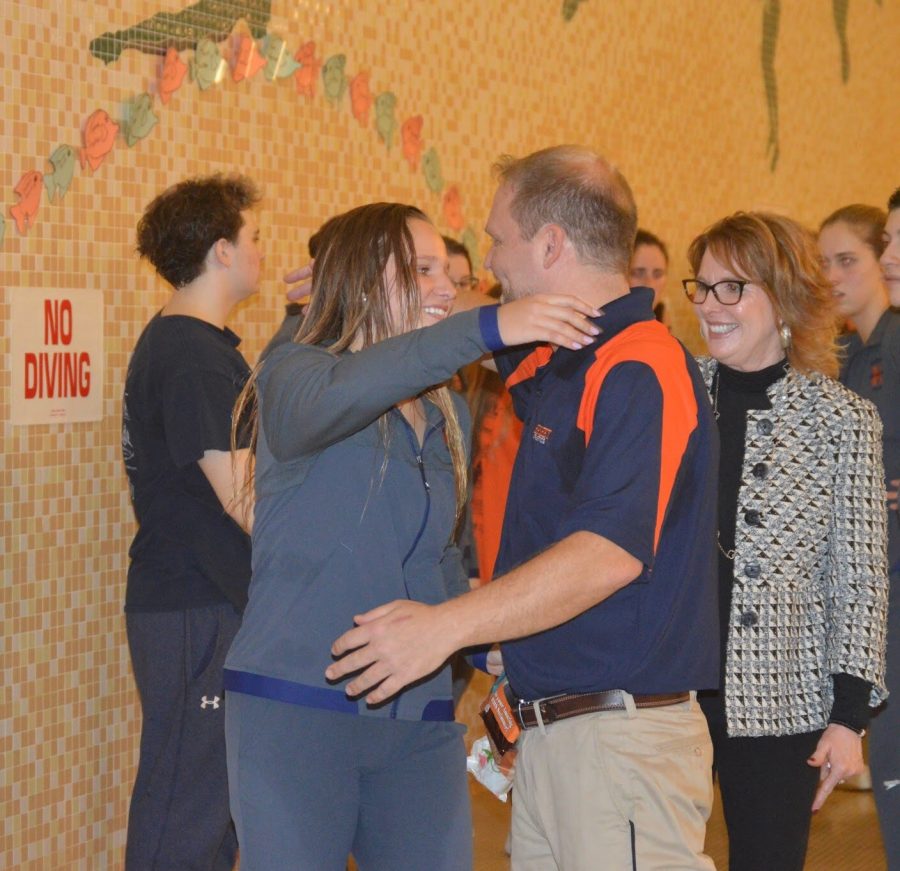 The Hershey Trojans' swimming and diving team celebrated their senior night on Friday, January 3rd during a tri-meet versus the Central Dauphin (CD) Rams and the Central Dauphin East (CD East) Panthers. The Trojans crushed both teams; the girls winning 68 to 41 against CD and 90 to 9 against CD East, and the boys winning 69 to 34 against CD and 87 to 12 against CD East. 
Among the seniors, there are eight females and three males, giving the team a strong basis for leadership. It is remarkable to note that all eleven swimmers have swum all four years of high school. 
From the start of the meet, the Trojans were in the lead. Halfway through the meet, the swimming took a break to put the spotlight on Hershey's four divers. Neither of the other teams had divers, furthering the Trojan's lead. 
Toward the end of the meet, the score on the female side allowed for some flexibility and fun. On the girls side, Coach Greg Fastrich formed two relay teams composed solely of the eight seniors for the 400 free relay event. The final race together at their home natatorium triggered bittersweet emotion for the athletes. 
After all the swimmers and divers finished competing, the team lined up to cheer on their teammates and their teammate's families.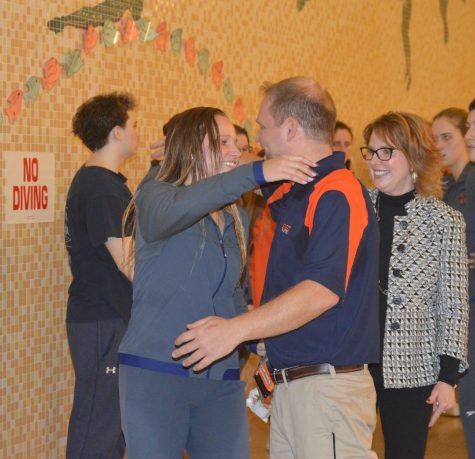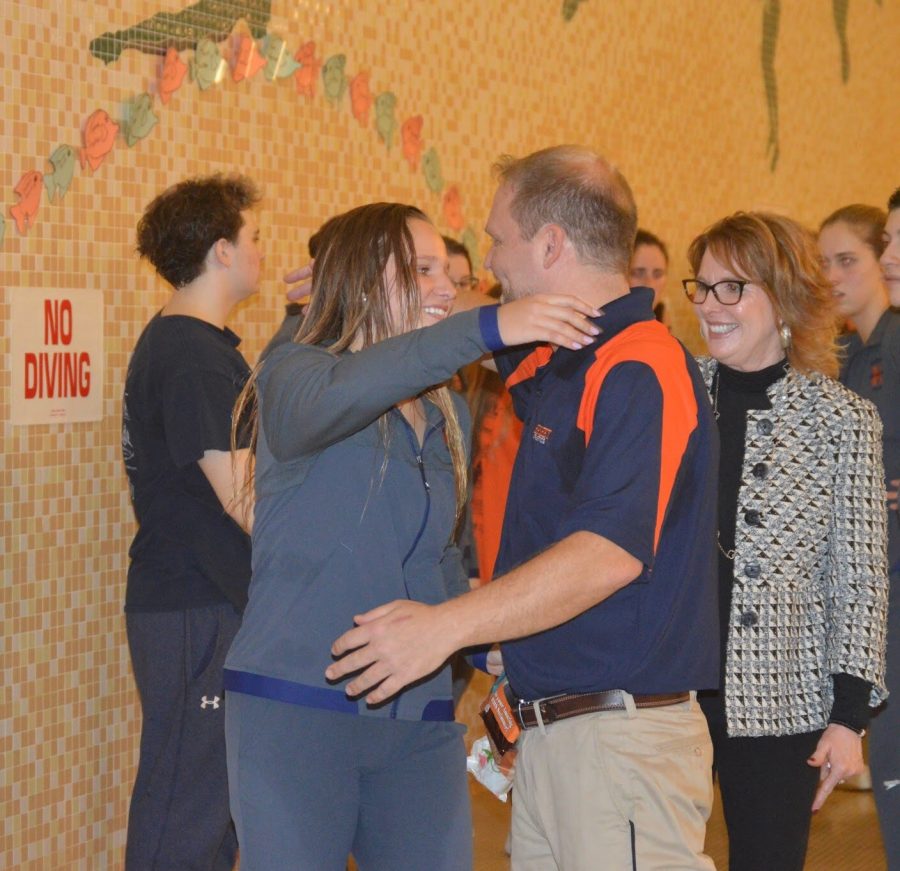 Of all the seniors, Lizzy Jones will be the only one continuing her swimming career onto college. She will be attending Towson University next fall. 
Though it was the senior's final swim at their home pool, the majority of the season remains. The Trojans have six dual meets left, and four invitationals remaining, not including postseason meets.