Hershey Wrestlers Fall Hard Against Lower Dauphin
By: Kaylee Williams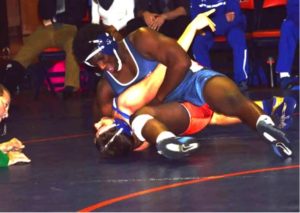 Hershey High School varsity wrestling fell to Lower Dauphin 51-18 in a league match on Thursday December 10.
The sole standout for HHS was senior Kellen Banning who pinned LD's David Denotaris in just 52 seconds in the 152 lb match.
A string of defeats at the 120lb class through the 145lb and 160lb classes through 285 doomed HHS Head Coach Jason Foor's squad.
Hershey sophomores Hayden Angello and Joshua Chancey both won via forfeit.