HHS Mini-THON Hosts Fall Fest
Hershey High School hosted their annual Mini-THON Fall Fest to raise money for cancer research on October 27, 2018.
Fall Fest is run by HHS Mini-THON club members. The event is used to raise money for The Four Diamonds Fund, a fund for kids with pediatric cancer.
The event includes a haunted hallway, food trucks, pumpkin painting, a halloween movie, and a trick-or-treat hallway.
HHS was the first high school to start a Mini-THON. Soon after, more high schools started their own as well.
Since 1972, Four Diamonds has helped and supported nearly 4,000 kids and families. According to the Penn State website, "Four Diamonds has assisted 100 percent of the childhood cancer patients who have been treated at Penn State Children's Hospital."
About the Writers
Natalie Taylor, Layout Designer
Natalie Taylor is the Head Layout Manager for the Broadcaster. She is a senior, and this is her third year writing for the Broadcaster. She enjoys theater,...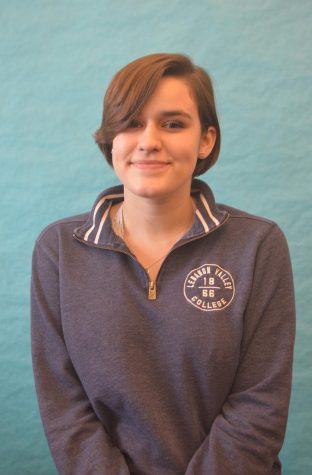 Paige Dalto, Lead Copy Editor
Paige Dalto is Lead Copy Editor for the Broadcaster. She is a senior and has written for the Broadcaster for three years. She has played softball for 11...