Jill Linta Runs for Hershey's Pennsylvania's State House Seat
On November 6th, voters of Hershey will head to the polls to elect a Governor, Senator, and Congressman, but many forget that there are still local representatives up for election this year. Much like the United States Congress, the government of Pennsylvania operates in a similar fashion.
Pennsylvania's General Assembly is split up into two: the state Senate, and the House of Representatives. Jill Linta is running for Pennsylvania's 106th House of Representatives seat against the incumbent Thomas Mehaffie III.
Linta is a native of the 106th District having been born and raised in the area. Currently, Linta presides as Chairwoman of the local Sierra Club, as a legal observer and coordinator with the National Lawyers Guild, as a poll watcher of the Democratic Party and as Assistant Coordinator of the Dauphin County Animal Response Team.
Linta is running as a Democrat in this election. Once in office she wants to "fight discrimination (add the LGBTQ population to a protected status), support equal pay for equal work, support quality public education for all students, regardless of zip code, and protect our environment" said Linta.
Many have deemed 2018 "The Year of the Woman."
"The first thing the incumbent said upon meeting me was that I should have run for school board and that I was in over my head," said Linta in regards to facing sexism on the campaign trail.
Voters often want elected officials that they can trust to serve them to the best of their ability.
"My votes will be determined on what is best for the people of the 106, not lobbyists. I plan on having regular town hall meetings. I want to be held accountable," said Linta.
Along with trust, voters have come to expect a representative's full attention once they take office, making sure that they fight for the issues that they care about.
"Since I agreed to run, I have been working full-time on this campaign. I take the responsibility of representing the people very seriously… If I win in November, I will not take the position for granted and will continue to work for the people who elected me," said Linta.
When discussing her reasons for running, Linta simply explained it as wanting to make Pennsylvania a better place to live.
The 2018 Midterm Elections will be held on November 6th, 2018. If you are registered to vote and still need to find your polling location, please visit:
https://www.pavoterservices.pa.gov/Pages/PollingPlaceInfo.aspx
About the Writer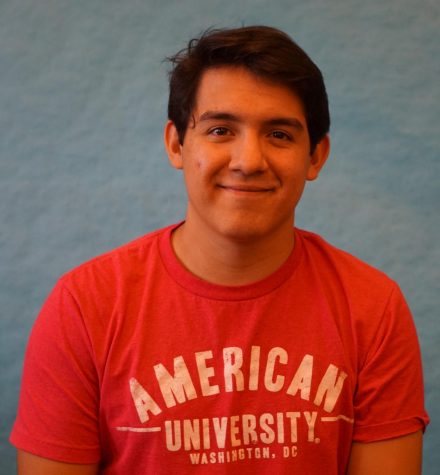 Ethan Sniderman, Lead Politics Reporter
Ethan Sniderman is the lead politics reporter for the Broadcaster. He is a senior at Hershey High School and has been a part of the Broadcaster for three...