Despite early struggles, HHS has big plans for Flex Time Manager
Many Hershey High School students have been more stressed than impressed with the new Flex Time Manager (FTM) system, but administrators said it will bring big opportunities to HHS students.
Vice Principal Laurie Wade said, "Flex Time Manager gave us the opportunity to see how we can improve things to ensure that we know where all kids are at, at all times"
With FTM keeping tabs on students, HHS may move to be an open campus. HHS won't have to be structured in a way that during every period there's only one location you can be at. Wade also said they have other unique ideas in mind like having a guest speakers series you can choose to go to with FTM, and Innovation studio collaborations.
HHS administration said it is excited about the change because they know about the possibilities. Students are only seeing the day-to-day challenges.
Change usually comes with a learning curve and obstacles. Sophomore Elliot Stalebrink said, "The first time I tried to log into Flex Time Manager during study hall, there was no study hall option for me to click to be able to register."
To sign into a study hall students must register on FTM where they're going to be (cafe, blended learning lounge, library, etc.). Then on arrival each student must sign in on pen and paper in their actual study hall.  Some locations use alternate sign in methods.
The main component HHS got rid of thanks to FTM was the QR code reader system. However, many students thought that FTM was supposed to replace the pen & paper sign in, but so far this school year that hasn't been the case in every location.
According to the Student Handbook, "No student is allowed in the hall without an approved Flex Time Manager pass when classes are in session. Students in the hall without a Flex Time Manager pass are subject to discipline (see Discipline Code)"
The Discipline Code states a Hallway pass violation leads to a warning, and then a second offense would be a detention for not using Flex Time Manager.
Junior Ryan Coller said, "I don't think it would be fair to get detentions for not using the system because it doesn't work half of the time."
Since there are students who have struggled with the system starting early October Wade plans on reviewing the list of students who haven't been using FTM  and conference with them to see if they're having a problem or if they just aren't using the system.
Wade said, "You Just have to tell us where you are because that's what we are worried about.   We aren't so worried about which choice you make as long as you make a choice."
One of the biggest problems students have faced with FTM is the school wi-fi. Since the wi-fi has been down multiple times this school year and has been very slow when it was working, FTM hasn't been the easiest to work with.  
According to DTSD Director of Instructional Technology Traci Landry, the wi-fi problem has been largely fixed. Landry said, " We feel like we have addressed and resolved many of the student log in issues." Progress was made when DTSD and our internet supplier changed the wi-fi firewall setting.
Until the system has all the bugs worked out there's still some options that students can take to make the process easier. Because many students sign in at the same time during study hall, the system freezes or crashes. So to stop that problem, HHS Librarian Allison Mackley suggested to try signing in early.
HHS librarian Allison Mackey said, "I have seen the most success when students sign up for a "spot" earlier in the day."
This process has worked well for sophomore Catie Reilly, and has helped her out with managing FTM.
English teacher, Christopher Boggess said, "I believe that FTM can potentially make students' time more efficient and allow them more flexibility during their study halls."
FTM had a rough start with students & teachers at HHS, but progress has already been made trying to improve the system. Going forward students could potentially get some great opportunities thanks to Flex Time Manager.
About the Writer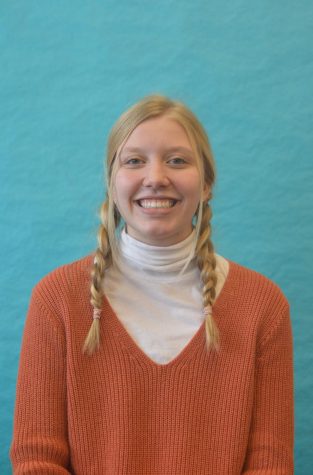 Ashlyn Weidman, Social Media Editor
Ashyn Weidman is the Social Media Editor for the Broadcaster. This is her second year writing for the Broadcaster. She is a Junior who enjoys cheering,...