Great Books to Read During Summer Vacation
Hang on for a minute...we're trying to find some more stories you might like.
It's easy to transport yourself there. The smooth, brisk water glides over your feet every few seconds as the sun warms your body. You sit with your favorite refreshing drink in hand, but something is missing: the ideal book for this moment.
The books in the list below may match perfectly with your summer relaxation.
Romance
Starcrossed series by Josephine Angelini
The Starcrossed trilogy does not feature the cutesy, stereotypical YA romance. The chilling novels follow Helen Hamilton, a sixteen year old girl who has always tried to hide her differences. However, it is getting increasingly harder to conceal her secrets. She is haunted by nightmares of a desert journey and visions of three women crying tears of blood. And now, Helen has the sudden, unrelenting urge to kill the new boy at school, Lucas Delos, but she can't explain why. Helen will face a love written in the stars, a feud that started in Ancient Greece, and a curse that not even the gods can break.  
Starry Eyes by Jenn Bennett
It's okay if you don't have camping plans this summer, because this witty novel has both fireflies and love in the air. Zorie, an ordinary teen girl, and Lennon, a boy who is trying hard to avoid Zorie, used to be best friends. Now they are enemies that don't want anything to do with each other. Much to their dismay, a school group camping trip ends up with them alone in the wilderness. Together, they try to withstand the forces of nature while also fighting each other. But Zorie and Lennon walk deeper into the forests, uncovering secrets and hidden feelings as they go, and no one knows if their rekindled relationship will last through the forest, let alone the real world.
Light Reads
Textrovert by Lindsey Summers
This comedic-romance novel takes place at the end of summer, when high school senior Keeley misplaces her phone, and accidentally grabs a different phone during her small town's fair. Already displeased, she learns that an obnoxious boy named Talon has her own phone, and that she grabbed Talon's. This should be an easy fix, except that Talon just left for football camp with her phone in hand. They hesitantly agree to forward messages for the week that Talon is gone. They then realize each person is not as bad as they originally thought. Sparks fly when Keeley and Talon finally meet, but complications also start to unearth when Keeley learns of Talon's dark secret. Keeley does not know if she can trust him, or if their love can erase the mistakes in the past.  
Eliza And Her Monsters By Francesca Zappia
Any fans of webcomics will enjoy this relatable story of the shy loner named Eliza Mirk. The eighteen year old girl created the praised webcomic named "Monstrous Seas," but wants to no one to know that she's the author. Online, Eliza goes by "LadyConstellation," with millions of followers and fans knowing her name. Things change when Wallace Warland transfers to her school. Eliza begins to believe that offline life is valuable too, until her secret identity is accidentally showed to the world. A distraught Eliza loses a grip on everything she worked hard on: her story, her relationship with Wallace, and even her sanity.  
Sci-Fi/Fantasy
This sci-fi series, The Nyxia Triad, will make you feel like you're far away from your beach chair. Emmett Atwater believes he is just a normal guy, so he is shocked when he learns that the mysterious Babel Corporation wants to send him away from Earth to whole new planet. Along with nine other recruits, Emmett must earn the right to go the planet of Eden, a place that the Babel have kept hidden. There, the recruits will mine Nyxia, a substance that has inexplicably become the most value material in the universe. However, Babel's ships are filled with secrets. Emmett now faces an ultimate choice, win the chance to mine Nyxia and the fortune, or fight in a way that won't compromise his human side.
Nemesis by Brendan Reichs
A tense feeling will wash over you while reading the suspenseful "Nemesis" novel. The story follows Min, a girl who has suffered a murder every two years since she was eight. The thing is, Min wakes up in a clearing right outside her hometown of Idaho without any evidence or injuries of the crime. Just across the valley, Noah is experiencing something different. Visions of death and murder haunt him as he sleeps. He tries to hide the disturbing dreams from everyone, and tries his best to fit in. A huge problem begins to head towards the planet: a large asteroid called "The Anvil." It promises the end of life on Earth. Meanwhile, newly-turned 16 year old Min decides to search for answers, and uncovers a huge conspiracy involving 64 students in her grade and a problem more sinister than the murders.
Heavy Reads  
Everything I Never Told You by Celeste NG
Set in a small town in Ohio during the 1970s, this gripping, emotional tale follows a grieving family that's trying to understand each other. Lydia, the favorite child of Marilyn and James Lee, is loved by everyone. Her parents especially love her, and they are determined that Lydia will fulfill the dreams that they were unable to pursue. However, Lydia is found dead in the local lake, and the Lee family is heartbroken and shattered. The Lees then uncover secrets and hidden longing in their desperate attempt to understand each other.
The Woman in the Window by A. J. Finn
If you're looking for a psychological story that contrasts from your warm, peaceful setting, this twisted thriller may work for you. Anna Fox, a severe introvert, lives alone in her New York City home. She never goes outside, but instead drinks, watches old movies, and spies on her neighbors. Then the Russells move in across the street, a father, mother, and their teenage son. They are the living definition of the perfect family. At least, that's what Anna thinks until she sees something she shouldn't see while glancing at the Russells' house. Her world begins to crumble with secrets coming out of the cracks. Everything and everyone is different from how they appear, and even reality and imagination begin to look the same.   
About the Writer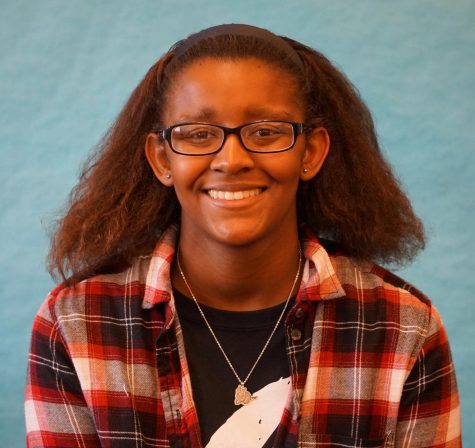 Angelina Memmi, News reporter
Angelina Memmi has been on the Broadcaster for two years, working as a Layout Manager. She is a junior and has been going to HHS for her entire life. She...