Inside Broadway's Intriguing Secret Rehearsal Studio
Hang on for a minute...we're trying to find some more stories you might like.
Broadway is known for putting on large plays and musical performances full of acting, dancing, and singing. What many don't know is where rehearsals take place for some of these shows.
The secret 10 story studio, located on 42nd street, is where many broadway shows go to practice dances or choreographed scenes from their shows. Over 800 Broadway musicals and plays have rehearsed in this "Secret Laboratory."
This secret studio goes by the name of The Duke.
The Duke opened back in 2000 and was run by a nonprofit established in 1990.
Shows such as "Hamilton" and "Frozen" have worked in these studios. "Hamilton" even had a custom turntable-like floor constructed since the musical features a stage that is constantly moving as actors perform on it.
Choreographers, vocal coaches, and more come here to perfect every part of their show. The studio gives off a home-like feeling where people in the theatre world come together to show how far their shows have progressed.
A recent Broadway show "Waitress," is shown rehearsing here in the secret rehearsal studio. Tickets for the show range from around $100.00 to $350.00. (Broadway.com)
More than 1,000 non-profit dance and theatre companies have rehearsed at the studio, 700 off-broadway and broadway shows have begun their practices, and around 200 companies have performed at The Duke on 42nd street.
Even kids performing on Broadway rehearse there while getting an education from tutors in their free time. Some of the these children include four young girls who rotate the roles of young Anna and Elsa in the new musical "Frozen."
"The New 42nd Street Studios building is the preferred location for the industry's top choreographers, directors, performers, and producers, and artists working in our facility have said that when you work here, you know "you've made it." 42nd Street Studios said.
About the Writer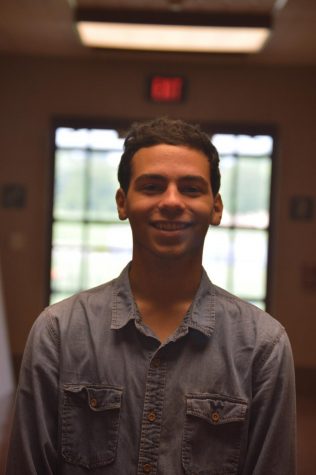 Chris Santiago, Copy Editor
Chris Santiago is a copy editor for the Broadcaster. This is his second year writing for the Broadcaster. Chris's interests include theatre, his pet...