Brand new shows hitting Broadway 2018
Hang on for a minute...we're trying to find some more stories you might like.
Whether you're headed to New York City this upcoming summer, fall, or winter season, there is a handful of new broadway shows waiting to be seen. Here are some of the newest shows opening  on the "Great White Way" this year.
Gettin' The Band Back Together
This musical tells the story of Mitch Papadopolous, a man turning 40 years old, who thinks he has everything in life. One day, he has no choice but to move back in with his mom in New Jersey. His high school arch nemesis then threatens to foreclose on their house. Mitch decides to solve this the only way he can. By winning the battle of the bands competition with his old high school band. Gettin' The Band Back Together is directed by John Rando, who directed the award-winning show, Urinetown. The musical will open on July 18, 2018.
Pretty Women
In this romantic comedy, a businessman hires an escort with whom to spend the weekend. That is, until they realize that their relationship takes a romantic twist. Pretty Women, a musical that was first a hit film, is considered to be a modern Cinderella story. The show is directed and choreographed by two-time Tony Award-winner Jerry Mitchell (Kinky Boots and Hairspray). Performances of Pretty Women will begin July 20, 2018.
King Kong
A story that probably wouldn't come to mind as a musical is making an appearance on broadway. Through the use of robotics, puppetry, and stagecraft, this colossal ape will be making his debut this fall. In the show, a young actress and a maverick filmmaker travel from the crowded streets of New York to an island, only to find a great surprise. King Kong will be directed and choreographed by Olivier Award-winner, Drew McOnie, and will be arriving on broadway November 8, 2018.
To Kill a Mockingbird
The classic novel about two young children learning life lessons from their father, Atticus, is coming to broadway this winter. Atticus is a lawyer in the south during the depression-era who is assigned to defend a black man for a crime he was wrongly accused of. In the midst of the court case, Atticus also must protect his kids, Scout and Jem, in their everyday life. The novel, published in 1960 by Harper Lee was a huge success and was turned into a film in 1962. The new play, To Kill a Mockingbird, will be directed by Tony award-winner Bartlett Sher and will hit the stage on December 13, 2018.
About the Writer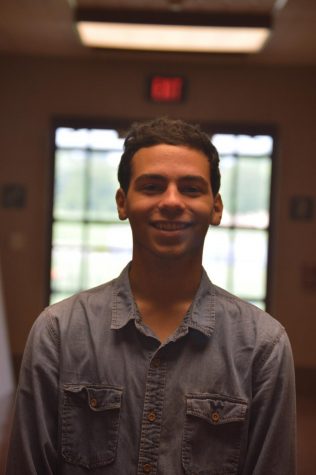 Chris Santiago, Copy Editor
Chris Santiago is a copy editor for the Broadcaster. This is his second year writing for the Broadcaster. Chris's interests include theatre, his pet...