California mudslides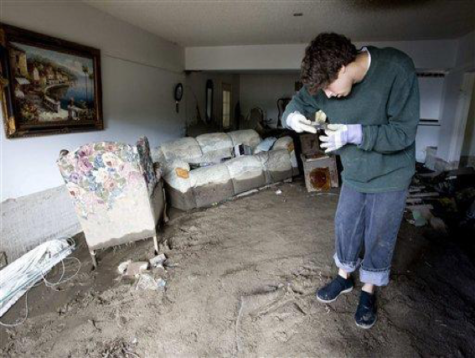 Ventura County California had waves of mud and rock wash over their area this week, killing 17 people after attempting to recover due to a massive fire recently tearing through Southern California.
Heavy rains sent rivers of mud tumbling down hillsides and destroying homes in the affluent seaside community of Montecito on Tuesday. In addition to the deaths, at least 17 people are unaccounted for, according to officials on Wednesday. As residents awaited news about their loved ones, Santa Barbara police sheriff said the priority is finding survivors.
"Right now, our assets are focused on determining if anyone is still alive in any of those structures that have been damaged," Brown told CNN affiliate KCAL.
Crews have completed a primary search of 75% of the debris field, and more than 500 first responders and 10 dogs are looking for victims in Santa Barbara County.
Rescue workers are using helicopters in a search hampered by blocked roads, and downed trees and power lines.
About the Writer
Brooke Daniels, Editor and Chief
Brooke Daniels is the Editor-in-Chief for The Broadcaster. This is her third year writing for The Broadcaster. Brooke enjoys playing lacrosse and volleyball,...