Movies to Watch this Holiday Break
Hang on for a minute...we're trying to find some more stories you might like.
The weather may be getting frightful, but there is a flurry of excitement blustering in the air. It's the time of year to prepare some popcorn and cozy up in some blankets because these December movies will be delightful.
Star Wars: The Last Jedi – Rated PG-13
Millions of Star Wars fans are already counting down the days to this 8th chapter of the spectacular saga. The movie continues the story of Rey (Daisy Ridley), who made her intriguing introduction in Star Wars: The Force Awakens. Rey is accompanied by Finn (John Boyega), Poe (Oscar Isaac), and Luke Skywalker (Mark Hamill) in a riveting journey. According to IMDb, The Last Jedi was first going to release on May 26, 2017. It was rescheduled since The Force Awakens, also released in December, was extremely successful. The theatres will certainly be flooded when The Last Jedi releases on Friday, Dec. 15.
The Greatest Showman – Rated PG
Including songs from the lyricists of La La Land comes an original musical inspired by the imagination of P.T. Barnum. The movie tells a heartening story of a dreamer that came out of the dark depths to create a bright phenomenon that awed the world. P.T Barnum (Hugh Jackman) attempts to find people willing to help him, some of whom include actors Zendaya, Zac Efron, and Michelle Williams. Director Michael Gracey told Hollywood Reporter in a June 2016 interview that the film would be a "return to the classic film musical" and compared it to Mary Poppins and West Side Story. For anyone interested in classics, The Greatest Showman appears in theatres on Wednesday, Dec. 20.
Due to the extreme overpopulation of the Earth, Norwegian scientists discover a way to shrink people to a height of five inches. The comedy follows the ordinary, stressful lives of Paul Safranek (Matt Damon), and his wife Audrey (Kristen Wiig). They abandon everything they know with just the promise of a better life to guide them. While transitioning to a miniature world, they face adventures that change their perspectives on life. Downsizing will be released on Friday, Dec. 22.
Pitch Perfect 3 – Rated PG-13
The Bellas find themselves needing to reunite and make music one more time in the final movie in the Pitch Perfect series. After celebrating their win at the World Championships, the group realizes there are no jobs that require their acapella talent. Suddenly, they are given the outstanding opportunity to go on an overseas USO tour, and these amazing nerds will come together to face troublesome decisions. The comedy will be released on Friday, Dec. 22.
Christmas Classics
If you're not interested in trekking through the snow to go to the theatre, you can't go wrong with rewatching these classics while sitting in front of the fireplace.
Warning: You may spit out your hot chocolate while watching this.
If you're ever feeling a bit down, this light-hearted, humorous movie will make the winter blues vanish.  2003.
Nightmare Before Christmas – Rated PG
This old favorite will transport any viewer to a mystical, fantasy world. Watching it most likely signifies that the holidays are just around the corner. 1993.
A Christmas Story – Rated PG
There is a reason why this movie constantly plays on TBS each Christmas. It is time to rewatch Ralphie's quest for a Red Ryder BB gun. 1983.
About the Writer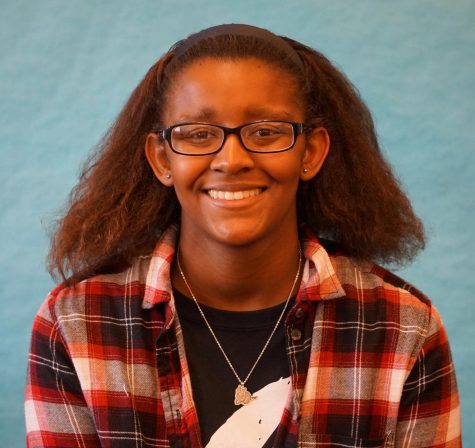 Angelina Memmi, News reporter
Angelina Memmi has been on the Broadcaster for two years, working as a Layout Manager. She is a junior and has been going to HHS for her entire life. She...