Stranger Things Season 2
Hang on for a minute...we're trying to find some more stories you might like.
On July 15, 2016, the very first episode of Stranger Things was released to the world, and millions of viewers were taken back in time to the 1980s. This Sci-Fi series has amassed a cult following among different generations in just 8 episodes. Now, more than one year later, fans prepare for what the cast says is "a better season."
What to Expect
As if season one wasn't already shrouded in a daunting mystery, season two will have a more sinister plot.
According to an interview with People Magazine in May 2017, actor Finn Wolfhard, who plays Mike Wheeler, said, "It will be a lot more horror-oriented. I think people are going to like it more than the first season. There are going to be some challenges that the characters face that are real…that are disturbing."
One reason why this second season will be a lot darker is several characters are having trouble recovering from the nightmarish events of the first season.
Actor Gaten Matarazzo told People Magazine, "You're going to see a lot more into the lives of how the characters are coping with what's been going on. I think they're all very emotionally scarred. They feel alone, because their best friend [Will] is back and he's not acting like their best friend anymore. He's changed."
Along with the familiar faces of season one, several newcomers will make an appearance in season two. The most notable of the new characters is a girl named "Max," played by actress Sadie Sink.
The casting call for season two, first reported by TV line, describes Max as a "tough and confident girl between the ages of 12-14 years old; whose appearance, behavior, and pursuits seem more typical of boys than of girls in this era."
However, these new characters will not get a friendly welcome. Season two will have significantly more harrowing creatures.
In a May 2017 interview with GoldDerby, series co-producer Shawn Levy teased that the new miscreations will "make that Demogorgon (the first season's monster) look quaint in retrospect."
Although the show is enigmatic, one thing is for sure: fans will be binge-watching all nine episodes.
More to Come
Fans can expect several questions to be answered, but also a lot more questions raised.
However, there is no need to worry: a season three has been confirmed by the creators, the Duffer Brothers. If the show goes beyond that, it will be counted as one of the best TV shows on Netflix, and be ranked beside House of Cards and Orange is the New Black.
In an interview with the Huffington Post, Matarazzo stated that people can count on "a good amount of explanation that they've been looking for, but also there are some new stories coming in that you're gonna want to hear about if there is a Season 3. Also, we got another cliffhanger in there for ya, so that's gonna be exciting."
Stranger Things season two is now on Netflix, just in time for Halloween.
About the Writer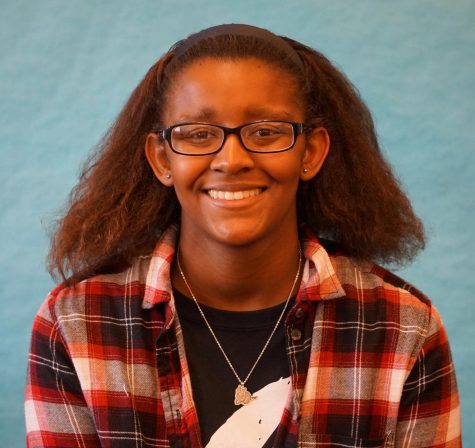 Angelina Memmi, News reporter
Angelina Memmi has been on the Broadcaster for two years, working as a Layout Manager. She is a junior and has been going to HHS for her entire life. She...