Cars 3
Coming out Friday, June 16, 2017 the third installment in Pixar's Cars will be headed to the big screen. The new movie will again star Owen Wilson and Bonnie Hunt, with the addition of Cristela Alonzo and Armie Hammer.
The plot will feature Lightning McQueen–voiced by Owen Wilson– training after a devastating crash that takes him out of competition and places Jackson Storm — voiced by Armie Hammer– as the newest best racer. Unlike Cars 2, which focused mainly on Mater– voiced by Larry the Cable Guy– this movie will have its main focus on McQueen.
Wilson has starred in films such as The Internship (2013) and Wedding Crashers (2005). Hammer, on the other hand,  has not been in as many successful productions with his most notable being The Lone Ranger (2013) and The Social Network (2010).
Pixar storyboard artist Brian Fee will direct the film. He has previously worked on the first two Cars films as well as WALL-E and Ratatouille.
The film has not been viewed by anyone yet, so reviews are not available. According to Rotten Tomatoes, 95 percent of 9,410 users "want to see" the new movie.
The movie will follow several years of declining Pixar films. Cars 2 (2011), Brave (2012), Monsters University (2013), The Good Dinosaur (2015), and Finding Dory (2016) all failed to live up to the ratings of original Pixar works. The decline has been largely attributed to new directors such as Mark Andrews, Dan Scanlon, and Peter Sohn.
The movie will be accompanied by Lou, the newest Pixar short, and will be available in standard 2D as well as 3D and IMAX.
The latest trailer for Cars 3, set to come out on June 16.
About the Writer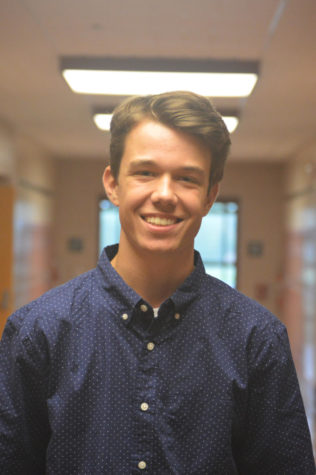 Kieran Hogan, News Editor
Kieran Hogan is one of the news editors for the broadcaster. He is a senior at HHS and has been a part of the Broadcaster for three years. Kieran enjoys...