Hillary Clinton: Teenage Edition
Before the media, before the reputation, who was she?
Secretary of State Hillary Clinton has been in the attention of American citizens for quite some time. Long before the email investigations, Clinton was just a high school girl ready to take on the world. However, she was not an ordinary case. Clinton's teenage backstory provides a timeline of achievements and milestones that brought her into the spotlight, whether good or bad, that she is in today.
Clinton, formerly known as Hillary Rodham, was not born in an extraordinary home that established her achievements. She was born to Dorothy and Hugh Rodham in a middle class family of the suburban areas of Illinois. Clinton went to sunday school where her mother Dorothy taught and prayed every night, according to The Washington Post. All in all, she was just a normal girl.
In 1965, Clinton graduated from Maine South High School in Park Ridge, Illinois. Although she was  raised in a quiet town, she had made a loud impression on her peers. According to Business Insider, she was the definition of involved; Clinton was a member of the student council, director of the Republican Organization, chairman of the Anti-vandalism committee, member of the Brotherhood Society, and more. Any club there was, she was in it.
Not only was she involved but she was also recognized for her dedication. The Business Insider said her high school career consisted of receiving numerous awards. This included receiving the National Merit Scholarship, Social Science Award, Daughters of the American Good Citizenship Award, Goodwill Award, and many others. Clinton was anything but lazy.
Her political ambition started, however, when she participated in a mock election during her senior year of high school. A Republican at that time, Clinton fully supported Barry Goldwater, former 1964 republican presidential candidate. Mentioned in the Chicago Sun-Times, she had wrote that she was a "Goldwater girl through and through."
That being said, when her government teacher assigned Clinton to represent 1963 Democratic president Lyndon Johnson in the mock election, Clinton was not happy. She had even protested. Overtime, Clinton grew to love the Democratic views, and embraced Lyndon Johnson when he won the presidential race instead of Barry Goldwater.
In time, Clinton went on to graduate from Wellesley College and Yale Law School where she met her future husband Bill Clinton. She climbed up the political ladder from lawyer, senator, Secretary of State, and the 2016 democratic presidential nominee. Clinton was not to be stopped.
Although there have been setbacks during her presidential campaign, Clinton has broken many boundaries that have been set for the role of women in politics. The first female democratic presidential nominee, Clinton's love for politics have pushed her to help low income families, speak up for women's rights, and provide affordable healthcare.
Despite the work Clinton has put in, she did not win the 2016 presidential race. Although she will not be the next president of the U.S., Clinton will be a historical figure for years to come as she was a major component in one of the most heart-racing presidential campaigns.
Clinton's teenage years portrayed a great harbinger of a very influential woman. Her passion for politics started very young, bringing her to the attention of media, politicians, and every citizen of the U.S. To present day, her eagerness to help brings influence to all.
About the Writer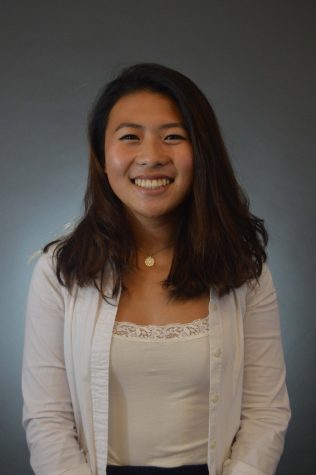 Jenny Kim, Managing Editor
Jenny Kim is one of the managing editors for the Broadcaster. She is a junior at HHS and has been a part of the newspaper for three years. Jenny also enjoys...