DTSD school board reveals typical meeting agenda as part of community day
Their decisions impact many, yet they are seldom talked about.
The Board of School Directors at Derry Township School District arranged a session for Hershey High School's Community Day on October 7, 2016. The 36-minute session was called "Local Politics: Getting to Know your School Board", and was centered around a run-through of a typical school board agenda.
The Board performs a multitude of services.  According to Superintendent Joseph McFarland, some of these services include hiring and evaluating the superintendent, governing through policy, and budgeting development to ensure high quality education and programming.
The session started off with McFarland and school board president Brian Shiflett fielding questions from several students, including questions about the dress code.
Then, McFarland presented a PowerPoint detailing the process of a normal school board meeting.
A usual meeting starts off with a call to order of the board's nine members, and a review of the business agenda. The board focuses on the benefits of a certain issue for students, and then puts it up for a vote. The topic needs the approval of at least five members to be passed.
At the end of a meeting, each board member lives their own report on things they've seen in the community that
need discussion.
Finally, the board allows residents in attendance to speak on anything they would like to be addressed.
For Shiflett, the main purpose of the Board President is to facilitate the twice monthly meetings. Shiflett does not have all of the power, though, as he says the "powers are held by the school board as a whole."
The end of the session resulted in an open discussion among students. The discussion revolved around one of the pressing items for DTSD: facility needs.
Both Shiflett and McFarland know there is plenty of work involved with running a successful school board meeting. "It's a culmination of a lot of work leading up to it.", said Shiflett. However, both realize that the school board must solve many problems to have a positive impact on the student body.
"You have to trust the people you work with," McFarland said.
About the Writer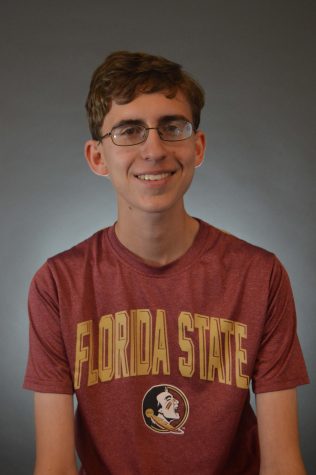 Joel Neuschwander, Science and Technology Editor
Joel Neuschwander is the Science and Technology section editor for The Broadcaster. This is his second year on the Broadcaster staff. Outside of school,...