How You Can Celebrate Earth Day
Though lockdown due to COVID-19 has halted most activities, celebrations of Earth Day won't stop. Earth Day falls on Wednesday, April 22nd this year. In fact, this year marks the 50th anniversary since Earth Day began in 1970. This is a day set aside to celebrate and appreciate our Earth. 
With more time than ever stuck at home, now is the time to take the extra step in supporting our Earth's health. No matter how large or small, all environmentally mindful actions make a difference. 
Add greenery to your yard
Gardening can mean anything from planting a tree in your yard to growing your favorite veggie. Planting new greenery is a low maintenance project to keep up with as well as a project that never stops giving. Your own veggies will add an extra authentic taste to any dish, and they can save you money from store bought items. While most nurseries are likely closed during this time of quarantine, some places do offer call ahead pickups. If there is not a nursery nearby, ordering seeds online will work just as well.
Bike instead of drive
Reducing our carbon footprint is important at all times, however being especially mindful during Earth Day is vital. Although it may not be possible to bike everywhere, ditching the car when travelling to local places can make a huge difference overtime. Over the course of a year, the average vehicle emits 4.6 metric tons of carbon dioxide. If everyone plays a little part, imagine the improvements on the environment.
Shop sustainably
Even the way you shop for clothes impacts the environment. With growing awareness about our Earth's dire state, shopping sustainably is becoming more and more prevalent. Depending on your budget, there are different ways to go about this type of shopping; you can either shop sustainable brands such as Free People's Sustainable Line and Allbirds shoes, or check out second hand stores like Thredup and Rent the Runway. 
Donate
If your physical abilities limit you from participating in actions that support the Earth, there are alternative ways that you can make a difference. Whether your passion is for endangered species, clean energy, or beach pickups, there is a charity for you. By donating money, a lot or a little, to reliable charities such as the World Wildlife fund or Global Green, you become a part of positive change for the environment.
Buy only the food you need
While the United States is in lock down, grocery stores are experiencing empty shelves, meaning many shoppers are hoarding food at home. So, it is necessary to be reminded to only buy food you will eat in order to produce as little waste as possible. At times, it is unavoidable, so when you do run into spoilt food, be sure to compost it.
About the Writer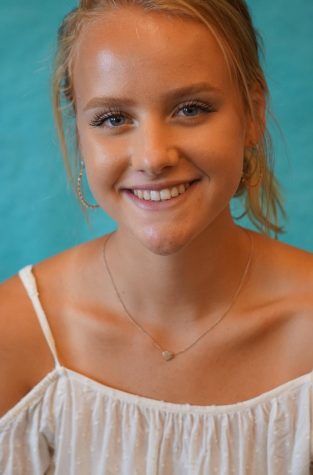 Katie Jones, Brand
Katie Jones has been writing for the Broadcaster for three years and is The Brand Manager for the Broadcaster. She is a senior who enjoys running, going...