Englewood Barn to Become Brewery, Music Venue
A new restaurant and music venue is coming to Hershey, Pennsylvania in April 2020. 
The barn's original use was a cow milking parlor in Milton Hershey times. Now, the rustic barn on Bullfrog Valley is being transformed into a brewery and music venue. 
Richard Russell, an owner of the barn, said that there is a need for a smaller live music venue as "Hershey is known for live music, but always on a larger scale."
In addition to the restaurant and music, the barn will have an event space for fundraisers and gatherings. 
The first fundraiser to be held in the new event space will be the Cocoa Packs Heart 4 Hunger on Friday, April 24, 2020, and the barn will open to the public on Saturday, April 25, 2020. 
Russell said he is excited for "people get the chance to see this structure, that was around when Lincoln was president, restored to its former glory."
According to PennLive, the event space will hold 700 people, and the restaurant will hold 130 people in addition to having an oversized patio. The barn will be a Rubber Soul Brewery, and the restaurant will have seasonal, casual food. 
The barn is currently in the process of hiring over 80 employees, and they are working on creating their website. 
"My goal is to be a cool part of the community, a good place for employees, a cool venue and solid brewery," said Russell. 
About the Writer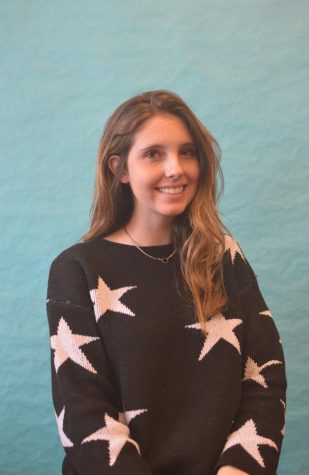 Clare Canavan, Editor-in-Chief
Clare Canavan is the co-Editor-in-Chief for the Broadcaster. She is a senior, and this is her third year writing for The Broadcaster. She enjoys traveling...