DTSD Announces December Athletes of the Month
The Derry Township School District has named the high school athletes for the month of December. Following their District III Championship, the competitive cheer team is the female nomination. Also, junior basketball player Jackson Mascari has been named as the male nomination. 
The Hershey High School cheerleading team is honored for their accomplishments in their first competitive cheer season. This was the first year that the team has continued into the postseason, and their efforts paid off in the District Championship where they won first place. 
Postseason is an adjustment for the team, adding the stress that they need to combine all of their talents into a performance of exactly two minutes and 30 seconds. 
The cheer team is captained by four seniors: Clare Canavan, Kate Clark, Claire Tunnel and Chayla Simmons. 
In the captain's perspectives, the team's successes can be attributed to their squad's chemistry and inspiring coach. Canavan said. "Our coach, Mrs. West, has really helped us keep our spirits high. We also all have been cheering together for years now, so we know how to work together." 
Their first place win at the District Championship qualified the girls to compete at the State Championship on January 7, 2020, where they did not advance into the finals. 
Jackson Mascari, the male athlete of the month, is recognized for his contributions to the Hershey High School boys basketball team. 
Mascari started off the season strong in Hershey's Tip Off Tournament by earning the title of All Tournament Team. His successes continued with a consistently high performance in points, rebounds and assists during the rest of the season. 
In a close game against Mechanicsburg, Mascari had a high of 30 points, eight rebounds and five assists. In regards to his performance, Mascari said, "My best game was against Mechanicsburg so far this year. My favorite moment from the game was when we were able to make a run where I scored two straight 'and ones' during the fourth quarter to pull away."
Mascari has been participating in his favorite sport, basketball, since a very young age, and he plans to continue his basketball and academic career after highschool. 
About the Writer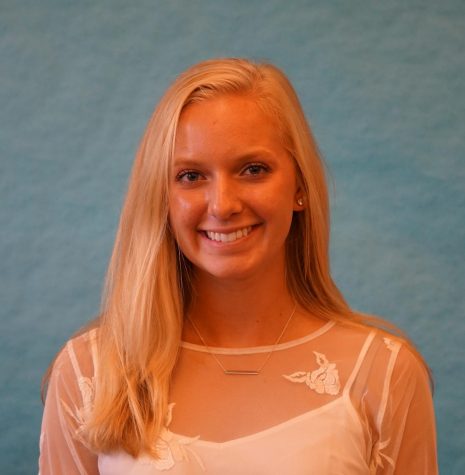 Olivia Bratton, Editor-in-Chief
Olivia Bratton is the co-Editor-in-Chief for the Broadcaster. She is a senior, and this is her third year writing for The Broadcaster. In addition to Journalism,...