Editorial: Safe2Say Makes a Difference for Pennsylvanian Youth
One million students reported being harassed, threatened, or subject to other forms of cyberbullying, according to Safe2Say Something. 
Safe2Say Something has been successful in keeping schools and their students safe all across Pennsylvania.
After the shootings in Parkland, Florida, state legislators passed a multifaceted school security and safety law (Act 44) in the spring of 2018, and Safe2Say was a part of it. 
From January 2018 to June 2018, 23,000 tips have been submitted, according to Pennsylvania Attorney General Josh Shapiro's Press Release.  The most frequent tips relate to bullying, self harm, and suicide.
This anonymous tipping program gives students a place where they feel comfortable writing about themselves or others when their mental health is depleting, and it is safe to say that everyone should be able to have that opportunity. 
No one wants to be labeled a "snitch," but Safe2Say gives students the chance to anonymously report any threats to themselves, others, or the school without peers finding out they reported something. 
According to the Security Magazine, Shapiro said, "I'm calling on our Legislature to listen to the students I've heard from across our Commonwealth and work to increase funding for mental health resources in our schools. Working with our partner Sandy Hook Promise, my Office will continue to grow this program and make sure kids across Pennsylvania know it is a resource for them."
Thanks to Safe2Say Something, the state is aware of the abundance of mental health problems adolescents face, and they are ready to take action to help lessen the issue. 
In a press release Shapiro also said Safe2Say Something prevented a school in Hazleton, Luzerne County from having a school shooting occur.
"In my experience as a career law enforcement officer, tips and information from the public are invaluable tools for preventing and investigating crime," said Hazleton Police Chief Jerry Speziale.  "The Safe2Say Something program undoubtedly helped my department do its job today."
Safe2Say is a useful tool for the police when an anonymous tip is legitimate, and these tips will undoubtedly help keep Pennsylvanian schools much safer and more secure.
Safe2Say Something is vital for the youth of Pennsylvania to feel safe and at ease in their school. This application is to be taken seriously and if there is an issue personally or with a peer, students should not be afraid to submit an anonymous tip on Safe2Say Something. Reach out to our state legislatures and let them know that Safe2Say Something is a good system that should keep being used statewide.
About the Writer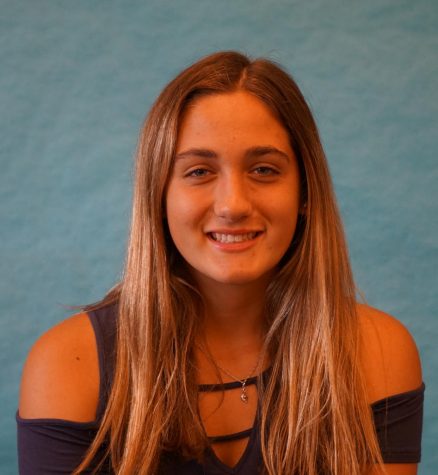 Brooke Lehrman, Assistant Copy Editor
Brooke is an Assistant Copy Editor for the Broadcaster. She is a sophomore who enjoys playing field hockey, throwing in track and field, singing in choir,...